Requirements For Admission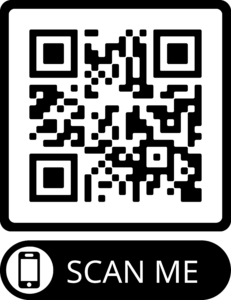 An application to the Colony of Mercy may only be obtained and completed by the applicant himself. In order to receive an application, please complete the form HERE or scan the QR code. 
For more information, please call Terri Russomano at our Intake Office at (848)227-4591 Ext. 1046. Office hours are: Monday through Friday from 8:00 AM – 4:00 PM.  
The Colony of Mercy does not have a detox facility.
Once the applicant submits the application, we will contact you for review for admission purposes. We look forward to serving you as you pursue a new life in Christ.
For more information, any interested parties are encouraged to call the Intake office. You will not be able to apply or request an application for someone else.
Before an individual is accepted into the Colony of Mercy, he must agree to the following requirements:
Must be open to the biblical perspective for help, hope, and healing.
Must be personally and sincerely seeking help and willing to submit himself to the program authorities.
Commit to abstinence from all tobacco products as well as drugs and alcohol. Only life-sustaining medications prescribed by a physician are permitted and are distributed by staff.
The completed application must be followed up with a non-refundable program fee of $500. (Please make the check out to America's Keswick.)
All rules for admission apply equally, without regard to race, color, or national origin. Non-denominational, nonsectarian.
*Doctrinal statement available upon request.