A Life In Progress - Michael M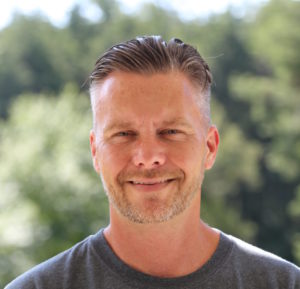 Before I found Jesus my life was nothing short of chaos – filled with stealing, lies, sexual immorality, drinking and drugs. Growing up in Philadelphia, my parents worked hard and always made sure I had what I needed. I was a gifted athlete; starting at age 6 I played soccer up until the age of 35. I attended some college, and married my high school sweetheart when I was 22.  While the marriage only lasted two years, the chaos endured. My drinking was out of control, and by the time I was in my mid 30's I was on my second marriage with a drug problem added. Once again, that marriage only lasted a year.  I felt as though failure was my identity. I had massive trust issues and was one heartbeat after another away from suicide or jail. Honestly, the only thought keeping me alive was my two children. I felt that God was punishing me for one failure after another, and was convinced that I deserved to be punished by God for the bad decisions I made in my life.
Since I have finally surrendered to Jesus I am now convinced that God was not punishing me. In fact, He loves me and was waiting for me the whole time.
God is not the Father I have on earth; He will never break my trust. Accepting Jesus as my Lord and Savior was the faith I needed to instill back into my life. Reading His Word and developing understanding in fellowship has started to break my addictive behaviors and build trust in my heart. The more I read His Word the more I feel God's incredible, eternal, everlasting love. Love and trust are important to me and God is showing me both, and He will never fail me. Feeling ashamed and unloved for a long time had left me feeling hopeless and without meaning in my life.
Ephesians 1:13 says "in Him you also trusted after you heard the word of truth. The Gospel of your salvation in whom also, having believed you were sealed with the Holy Spirit of promise." I am not a failure, nor a junkie, nor an alcoholic. I am a new creation in Jesus. I am a child of God. I am a saint. I am a born again Christian who no longer lives but has Jesus living me.