A Life in Progress – Michael W.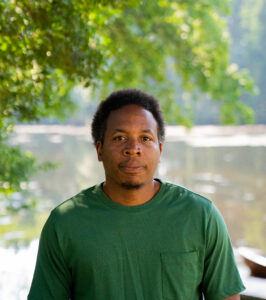 After graduating from the Colony of Mercy in March 2020, I left Whiting, NJ and arrived in Richmond, VA. The coronavirus hit shortly afterward, right as I began to settle into my temporary living arrangement. By the grace of God, I was permitted to stay with my cousin Charles. He is a believer and held me to an extremely high level of accountability while living in his home. I was completely dedicated to continuing my path to recovery by completing my Pastoral Covenant at his church. But due to the Covid-19 lockdowns, I was only able to attend two services. Then the pastor contracted the virus and was called Home to glory. This was a major blow and one of the most unexpected circumstances that I initially encountered. Ultimately, I began to spiral off course in promises that I had made to the Lord.
Until that time, I had achieved many great accomplishments in connection with the requirements of my aftercare covenant package. I was, so far, very successful with the Lord's favor with three different categories of goals: spiritual, circumstantial, and relational. I was able to acquire two jobs, rent a car from my cousin and save money as I was determined to do as a circumstantial goal. Charles had been blessed by the Lord and is a respectable Christian member of the community. His property is enormous and needed to be maintained. That really wasn't a problem for me after cleaning the abundance of pine needles of these Keswick grounds.
To my disadvantage, I began working 16-hour days, which gave me little time to properly engage with the Lord. Rock bottom wasn't far away due to the drastic change in my spiritual relationship with Christ. It was all too easy for me to get sidetracked daily and neglect the daily rituals practiced here at Keswick. Just a single compromise led me to earning a return visit to the Pinelands. I am truly blessed for that.
When I moved on from Keswick the first time, I was on fire for the Lord, practicing consistent devotionals, Bible and Daily Bread reading, as well as praying around the clock. Initially while employed, I would spend my lunch break with Tony Evans on YouTube. Having a brand-new phone and being in the flesh, I had to get my contacts up. Being a city slicker from Philly made this task a piece of cake. This soon became a major distraction for me. I know that I'm not alone in admitting that my smartphone made me dumb, in the sense that I was not properly utilizing it. I thought I was in the clear by not having any social media avenues; boy, was I sadly mistaken. Meeting some acquaintances, a handful of believers but most were not, my phone became a life-dominating nemesis. Sending/receiving messages, emails and phone calls became my number one priority. Shortly afterward, achieving anything God-related became a thing of the past.
Honestly, the pandemic was just an excuse not to keep my commitment to God and to Keswick. Once the lockdown was lifted, I could have pursued what was needed to complete my covenant. But God – He had other plans for my life. Being a believer all my life, I knew better than to think I was off the hook so easily.  Prayerfully, the second time is the charm. The Lord has, in His own timing, rapidly transformed me inwardly, returned my outer glow and restore my spirit. The battle is not mine but the Lord's. I ask that you keep me in your prayers and watch as He continues to display His power and miracle working in my life.