A Life in Progress – Matt O.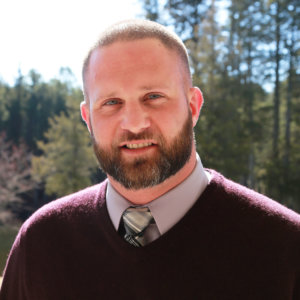 Before Jesus Christ, I was broken. I was raised as a Roman Catholic, attending church but never caring enough to truly hear the message being taught. My father was an alcoholic in my early years, and with that came much pain. He was emotional, physically and verbally abusive, which led to my parents' divorce when I was around nine years old. It left me confused, hurt and angry, with a feeling of worthlessness. I rebelled, thinking that if my father didn't want me around then I wouldn't be around for anyone. I did whatever I wanted to do, with no repercussions, including experimenting with almost every drug, smoking cigarettes, and drinking which started at the age of 12.
This went on for 22 years of my life, which led me to America's Keswick Colony of Mercy. I arrived on November 23, 2016, after a three-week detox. I was not saved and was hesitant to go with the program, but after opening up in counseling I started taking this seriously. December 10th, as I lay in my bed reading my Bible, God showed me His grace. A warm feeling, starting at the top of my head, went through my body and extended down to my feet. I felt it travel inch by inch, and I knew it was the Holy Spirit beginning to dwell inside of me. It has been a blessed roller coaster since that night. God has been revealing to me my strengths and weaknesses, as well as dealing with all my emotions. One thing I know for sure today is that through Jesus Christ ALL things are new. I no longer have to turn to drugs and alcohol; I'm no longer broken but find my self-worth in Jesus Christ.
"And whatever you do in word or deed, do all in the name of the Lord Jesus, giving thanks to God the Father through Him." Colossians 3:17