A Life In Progress - David D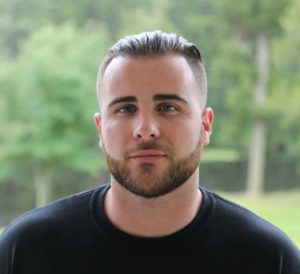 I grew up in a very loving and functional home with my mother, father and younger brother Daniel. My brother and I always got along, and my parents always gave me all the love and support I every needed. I was raised in a Christian household and attended church, Sunday School and youth group frequently. I knew of Jesus Christ from a young age, but never really knew Him on a personal level, nor had an understanding of what He did for me over 2000 years ago.
Growing up I had plenty of good friends, and for the most part stayed out of trouble. Going through high school I made even more friends. Some of these friends introduced me to drugs, alcohol, and tobacco, and the remainder of my high school career was spent partying. My parents and I thought this was just a phase, something that every young person went through growing up. But after high school, the drug use and partying increased, and I was slowing and blindly becoming an addict and a slave to substance.
In 2014, after a very hard night of partying with my best friend Mike, I awoke in the morning to find that he had passed away in his sleep right next to me. Shortly after this, and after facing charges of voluntary manslaughter, I lost all of my friends, and all hope. I fell into a deep, manic state of depression which spiraled into an even deeper opiate addiction. Sick, hopeless, homeless, depressed, desperate, and having nowhere else to turn, for the first time I turned to God and His Word for guidance. In 2016, God directed me to the Colony of Mercy.  During my stay in the Colony, I refused to surrender my will to God.  I fought the program and ultimately chose to leave after six months, believing I was "fixed" and that I could handle life on my own strength. This could not have been farther from the truth. Within ten months of leaving the Colony, I again found myself homeless, with a severe heroin addiction. I knew I was in trouble, and that it was only a matter of time until I became just another casualty of today's opiate epidemic. Desperate, I chose to call the Colony of Mercy, and was graciously accepted back into the program for the second time.
Since my stay here, I have become more submissive. I realize that I have a tendency to mess things up when I take back my will from God. I have become slow to anger, and quick to have patience and forgiveness. Most importantly, I have died to self, found my new identity inn Jesus Christ, and know I can do all things through Him. I found that I am no longer a slave to substance but a saint and a child of God, and that I NEVER have to go back to my old ways.
When times are dark and seem hopeless, I read my life verse which says "For I consider that the sufferings of this present time are not worth comparing to the glory which shall be revealed to us" (Romans 8:18).