A Life in Progress – Christian H.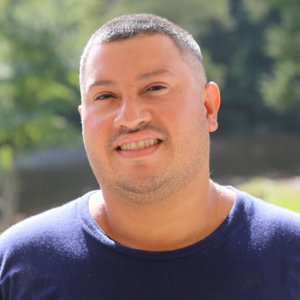 I was born in Nicaragua in 1981. My grandparents took care of me. Until the age of five, I thought they were my parents. My grandparents showed me love and affection. At age 7 I was separated from them and didn't know why. I remember my uncle dropping me off at the airport and next thing I know I'm in New York City. There a lady picked me up when I got off the plane and out of nowhere she started to refer to me as a son. At first, she was a total stranger to me but as time passed she started to grow on me. I finally realized she was my real mother. I also found out I had a sister and a stepfather. As I got older my mother and stepfather's relationship started to fall apart. I looked up to this man until these hard times in their relationship. He started to mistreat me when my mother wasn't around. As time went by, my mother started to go out drinking with her friends to deal with the chaos at home.
As all this was going on in my house I took to the streets. I started drinking, using drugs, and missing classes at school. At that point in my life, I was careless and reckless. As I continued in high school I did well and graduated from Long Island City High School. I continued partying, and to me, my life seemed normal. Then one day my mom just stopped drinking and going out with her friends. She told me God spoke to her and she started going to church. I started to see a change in her life that I couldn't believe. After that, she was barely home because she put God before anything else. That got me mad so I started to rebel. Until one day God spoke to me and I decided to go to church, too. That is where I met my wife and we had a daughter. I still had an emptiness in my heart. I had not yet let Jesus Christ in my heart. Then drinking and drugs came back into my life. This time it took a hold of me that I couldn't get out of by myself.
On June 1st, I came to America's Keswick. I came in broken, lost, and dead. As I opened my heart to God, the Holy Spirit started working in my life. Coming here God opened the eyes of my heart. He loves towards me started overflowing. I realized that I'm His son and that He loves me. God also started a fire within me which was a blessing. I found out that God has a purpose for my life and that I have value. Living in the Colony of Mercy, I have had my ups and downs, especially dealing with 40 other men who also have issues and problems. But as we all open our hearts to God, we help one another. When we were attacked by storms from the enemy, God equipped us and was preparing us to stand firm and trust in Him. I thank America's Keswick and these holy grounds and everyone who has helped me grow in my walk with Jesus Christ. After so many years of living in darkness, I can now say in this hear there is only room for one king and that's Jesus Christ, my Lord, and Savior